Trap artist Jon John Gotti releases vivacious album "Jon John" to break the monotony of life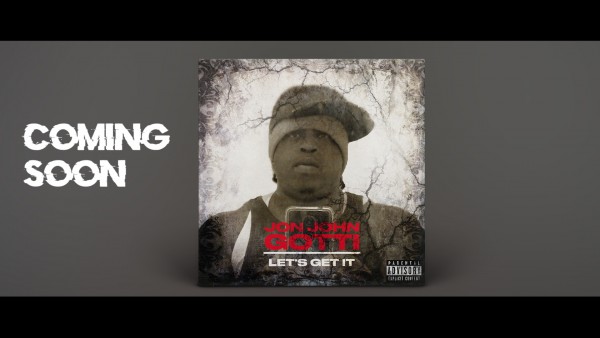 Jon John Gotti is a west coast trap music artist who has always been surrounded by music. Growing up with a sister who was a rapper, he developed a love for music at an early age. He used to see her sister play music all the time, along with her group in the basement of their house, and that's where he realized that this is what he wants to do. What started as a hobby, soon took the face of passion, and Jon John eventually decided to make a career in music.
In difficult times like this, where life is monotonous, and everybody is fed up with the same routine every day, we need something that could ignite a spark within up, and bring energy to our lives. The latest album "Jon John" by the artist Jon John Gotti is exactly what you've been looking for. The recently released album is a beautiful collection of 13 vivacious songs that fit any type of mood and atmosphere, especially that of a party. The songs in the album include Pray for it, Street Talk, It Ain't Easy, Out Tonight, Big Money, I Don't Care, and 7 other mellifluous tracks.
Each track on the album "Jon John" has a different groovy vibe to it, which will make you want to get up off your chairs and dance to the ardent beats of it. With such amazing songs, the artist is sure to grab attention and leave his mark in the industry.
Jon John takes inspiration from the great artists like Tupac and Jay Z and tries to incorporate their music style into his own. He comes up with a sound that is raw and refreshing, and never heard before. Jon John is a hardworking and dedicated artist, who is 100 percent committed to his love for music. This dedication has made him reach a place, where he can compete today with the industry's finest artists.
Jon John feels thankful for all the love and support by the fans that he has been receiving for his music. He urges his fans to stay tuned, as more amazing music is in making.
Listen to the album "Jon John" now on Spotify.com.
Media Contact
Company Name: 46st records
Contact Person: Press Executive
Email: Send Email
Phone: 14253518625
Country: United States
Website: open.spotify.com/artist/5T04thGbaZQpqaewgjKosX