Obrian Olando Young of Moon people Recordz collaborates with artist Rytikal to release the latest single titled "90s"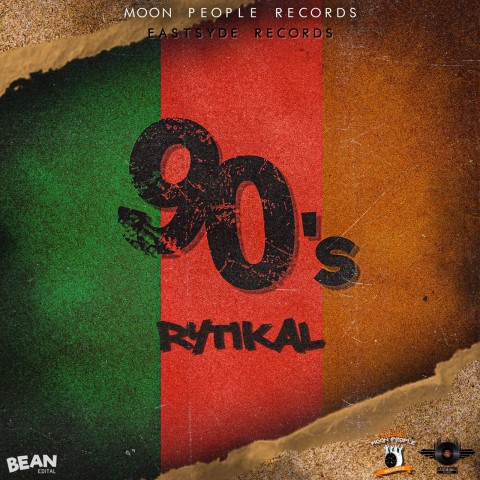 Moon people Recordz, a music label founded by Obrian Olando Young is known for its outstanding music and kickstarting the career of many emerging artists. Having been making music for over many years now, Obrian knows how to sway his listeners off of their feet with his out of the box music. Music has always acted as an escape for this skillful artist; escape from the burden of the world; escape from all the worries and hardships of life. But he wasn't always sure of making a career out of his love for music. What started as a hobby at the age of 12 years, took a serious turn for Obrian in the recent past, where he decided to take his music to the next level – a level where his music could be heard and known to millions of people. Therefore, he became a music producer two years back, taking his passion for creating music a notch higher.
After honing his craft for several years and producing some amazing music, Obrian is ready to up his music game with his recently released track "90s". Released on October 12, 2020, "'90s" is an astounding single that adds a feather of success to Obrian's cap. This project is in collaboration with the artist Rytikal from Eastsyde, and produced by Moon people Recordz X EastSyderecordz. Ever since the release of this exhilarating single, "90's" has created a buzz among listeners of all age groups, especially the youngsters. This track is a perfect blend of upbeat music and free-flowing vocals.
"'90s" is the kind of song that fits perfectly to every mood. If you want to party with your socially distanced friends, bring out your loudest speakers and play this song, and you have a rocking house party to yourself, right there! Even if you want to stay in and relax after a long day at work, turn this track up on your favorite headphones, and feel yourself transporting to another world. "'90s" also makes an excellent choice for lively yet soothing music while you are out for a long drive with your friends on a breezy winter night.
When asked about his music genre, Obrian says, "My genre of music is dancehall and reggae, because it fits the criteria our culture."
Obrian draws inspiration from legends like Bob Marley and Garnett Silk. Music has always been a part of his life from a tender age, and as he grew older, his passion for music also evolved. With his hard work and confidence, Obrian is rapidly paving his way through the music industry.
Obrian urges his fans to stay tuned for more upcoming music that is on the way.
Listen to the single "90's" now on leading platforms through this link.
Media Contact
Company Name: Moon people records
Contact Person: Obrian Young
Email: Send Email
Phone: 18765283306
Country: Jamaica
Website: www.youtube.com/watch?v=ohEMfNstFIQ