Award-winning composer "TheLight OI" brings heart-warming melodies to all the music lovers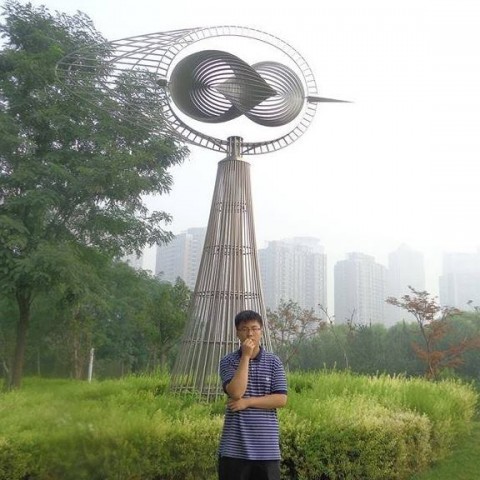 Having playing Piano since the young age of 6 years, Li Yang Yang AKA TheLight OI is a talented musician, who creates euphonious music. Li Yang is an award-winning composer, a self-taught pianist, and a master of many other advanced techniques, which he learned without any external support. The music that initially started as a hobby later turned into a real career for Li and helped him in achieving many great milestones in his life.
Talking about his passion for music Li says, "As a child, Music was my pastime. I had a digital piano at the time. As I grew older, my passion for music led me to perform at my high school graduation end-of-year concert. The track was a famous number called "Black Keys Etude" by Chopin. For me, this was a huge milestone."
It was in 2013 that Li wrote his first-ever composed piece on the sheet notation software MuseScore and since then he has only moved forward in his musical career. In 2015, he decided to start publishing his music pieces on Musescore.com, where all his work of music to date can be found.
Telling about his accomplishments, Li Yang says, "Shortly years after releasing my first music piece, I was awarded the prestigious "MuseScorer of the Month" title, and my song "Star of the North" was featured for one month."
Li Yang's music is not meant to be boxed to a particular category. His music is as versatile as it gets. From contemporary/classical, to children's/world music, Li Yang has embraced all the genres that one could think of. With his calm and soothing, yet lively and powerful music, Li Yang is rapidly paving his way through the music industry.
With many astounding and captivating instrumental numbers like "Quiet Reverie" and "An Exciting Day", Li Yang has built a strong fan base from across the globe, who loves to hear his music regularly. One of the listeners commented on the track "On the Silk Road" by Li Yang saying, "Wow! Great job! I love how the music goes along with the different countries! This definitely takes me on a journey in my imagination as I listen!"
Li Yang is currently writing a symphony, which according to him will be his greatest piece so far in music. He could not wait for this music piece to get finished, and neither can the listeners!
Listen to Li Yang's music now on leading streaming platforms including Soundcloud, YouTube and Spotify.com.
Media Contact
Company Name: Tru3S0ul
Contact Person: Li Yang Yang (TheLight OI)
Email: Send Email
Country: Canada
Website: thelightoi.com