Aishia's intoxicating music style is a breath of fresh air amidst regular Pop music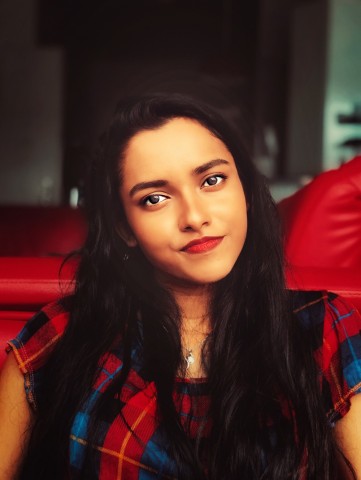 Aishia is a 19-year-old singer-songwriter based out of Kuala Lumpur, Malaysia. Her music, however, sounds way beyond her age, with her intoxicating vocals and poetic songwriting skills, often reminding you of the classics by Lana Del Rey. After her previously released EP "Aura of Gold" that garnered more than 42k on Spotify, Aishia has announced the release of her new single "Turning Waters", that explores the feelings of despair and anger that takes hold of a person by the end of a troubled relationship. The song effortlessly shifts from being romantic to mysterious to dark, slyly building up a story of love, and heartbreak but leaving the climax to the listener's imagination.
All the nuances of a complicated relationship are expressed in this dark yet intriguing song, with stunning music production that perfectly complements Aishia's haunting vocals. 'Turning Waters' is written and performed by Aishia, produced by very frequent collaborator Zameer, and mixed and mastered by Grammy-winning sound engineer Thomas Juth.
Aishia's music has been featured and reviewed by popular blogs like 'Reignland Magazine,' 'Eclectic Music Lover,' and 'Staccatofy'. Her vocal style was described as a 'hip exotic sound' with 'a darkly hued luxurious voice'. She has also been featured in independent Spotify playlists such as 'justchillin,' 'popchallenge,' 'The Fresh Ten' and 'Pop Trending.'
Aishia started writing music from the age of 11 years, thanks to her obsession with Taylor Swift's music. Talking about the same, Aishia states, "I realized that she performed and wrote her songs herself, and therefore I ventured to do the same. I wrote about everything from my daily life to fantastically fictional tales about love and heartbreak. Most of these old songs will never be published, but they did help me become the songwriter that I am today." Some of her other inspirations in music include Frank Sinatra, Rosalia, Lana Del Rey, Stromae, Henry Mancini and The Weekend among others.
Talking about her music style, she further adds, "The message I want to convey through my music is that of being yourself fearlessly and not conforming to the norms that hinder you from being your authentic self. I hope that my music can ultimately make people happy or smile even if it's just for a short time."
Aishia first started taking music lessons at the age of five, for Indian classical music but she later developed an interest in western music and started taking lessons from a renowned vocal teacher in Malaysia. She is currently studying Music production and sound engineering from Point Blank Music School, London.
Stream/download Aishia's new song, from this LINK.
Media Contact
Company Name: Aishia Datta Music
Contact Person: Aishia Datta
Email: Send Email
Country: Malaysia
Website: www.aishia.co