Award-winning Producer AfrotroniX is gaining global fanbase with his unique fusion of African and western music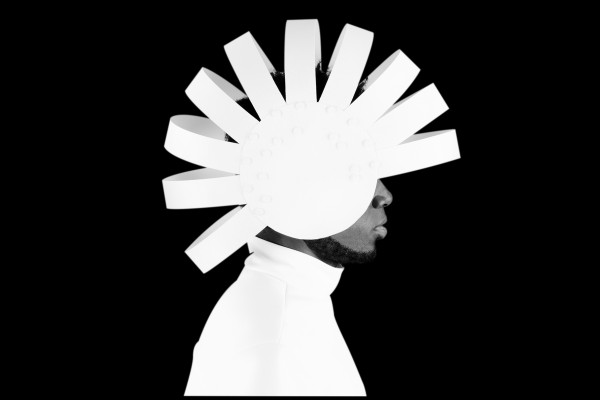 Caleb Rimtobaye, popularly known as AfrotroniX, is bringing a fresh new wave of African fusion music that has garnered him a global fan base. He is an award-winning singer, producer, and guitarist who merges electronic music with African rhythms and Touareg Blues to create fresh new sounds.
Known for his iconic helmet called the "Afroton", Afrotronix slyly covers his face to project a futuristic vision of Africa where technology, biotechnology, humanity, nature, and spirituality have found their balance on Earth.
His famous helmet is a futuristic version of the dom, the symbolic headcover of the Sar people and reflects the transition of an Africa marked by its colonist history to a country where it becomes the master of its destiny. With his unique style and captivating live shows that are a mix of music, DJing, contemporary African dance and digital art, Afrotronix leaves a lasting impact on the audience.
AfrotroniX was nominated by the All African Music Awards (AFRIMA) and won the title of Best African DJ 2018, Best African Electro Artist 2019, And Best African Act In The Diaspora 2019. He also received the Best Canadian World Music Band and the Black Excellence Award2018 by Gala Dynastie. In 2020, he continued earning more accolades, with Gala Dynasty again nominating him as one of the Most internationally renowned artist of the year (2020).
AfrotroniX released his music video "Solal" on February 14th, which already has about 400k views on YouTube.
Some of his other notable songs are "Oyo" having over a million views on YouTube, "Aye Aye", and "Petit Pays" among others. Currently living in Montreal, Canada, the producer has spent over ten years on the stages of Canada and toured across multiple countries such as the United States, Brazil, Mexico, Australia, and Italy among others.
AfrotroniX's music inspiration comes from his African roots and his love for international music, particularly electronic, and blues. "I want to show that the reconnection with the roots, the past, the ancestors, is the way to pave the future. The knowledge that comes from African spirituality is the core of the African culture to claim its own identity and shine again, powerful and proud", states the artist.
AfrotroniX was born officially in 2014 and his first tryst with fame came when he performed in the Afropunk festival in Paris, 2016. From then there was no stopping him as the music project grabbed the attention of international media and festivals, leading AfrotroniX to perform on some of the biggest music platforms in the world.
Afrotronix will be touring internationally in summer and his much-awaited second album will be released by the end of this year.
Listen to AfrotroniX's latest song "Solal" on YouTube.
More information about the artist can be found on his official website afrotronix.com.
Media Contact
Company Name: AfrotroniX
Contact Person: Valentina Zanelli
Email: Send Email
Country: Canada
Website: www.afrotronix.com