Kapaas n Resham set to take their Indian Contemporary Dresses to the American market
Innovative fashion brand, Kapaas n Resham, looking to extend their reach to the American market by providing their Indian ethnic and handmade clothes to women in the U.S
Kapaas n Resham was founded by Usha Kiran in 2009 born out of her passion for Indian ethnic weaves and with the goal of using her creativity to promote the weaving prowess of the Indian culture. In line with the goal of taking the beauty of the Indian Handwoven Garments and the fashion culture of the country to the world, Kapaas n Resham is extending their reach to women in the United States.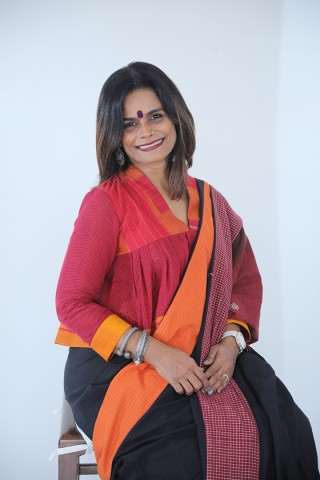 India's recorded history of clothing dates as far back as the 5th millennium BC in the Indus Valley civilization, where cotton was spun, woven and dyed. Over the years, the Indian fashion industry has evolved, with women's clothing seemingly leading the pack even as it varies widely and is closely associated with the local culture, religion, and climate. Several fashion brands worldwide have been able to integrate some parts of the Indian fashion culture as they look to meet the needs of millions of women in different parts of the globe. Unfortunately, this attempt has not been particularly successful, with such brands not offering the true Indian fashion. This is where Kapaas n Resham has been able to make a huge difference in just over a decade.
Kapaas n Resham is known in India for creating handwoven cotton and silk garments for women in both Indian, Indian fusion, and western wear. The brand offers a plethora of garments, drapes, and stoles in the purest form, including silk and cotton. The label currently has hundreds of customers across the world, enjoying their clean cuts and a couture finish in contemporary designs.
The India-based fashion brand is particularly unique, as it stays true to the essence of the Indian fashion culture, procuring all its fabrics from the weaver communities of Odisha, Telangana, Kutch, West Bengal, Andhra Pradesh and Chhattisgarh, and helping weavers get their creativity to the world.
Kapaas n Resham has an exclusive range of garments from Indian Ethnic Weaves, including Kotpad Dresses and Designs, dupattas and sarees, Tassars, and Mangalgiries.
For more information about Kapaas n Resham and their range of chic handloom blouses and sarees in exquisite Indian Fabrics, please visit – https://kapaasnresham.com/. Kapaas n Resham also has a relatively strong presence on social media and can be found on Facebook and Instagram.
Media Contact
Company Name: Kapaas N Resham
Contact Person: Usha Kiran
Email: Send Email
Country: India
Website: https://kapaasnresham.com/