G.O.D. Asia's Humanitarian Icon Kimly Lim Heads WCH Branch in Cambodia
Video Link: https://www.youtube.com/embed/2fG6OJWpNa4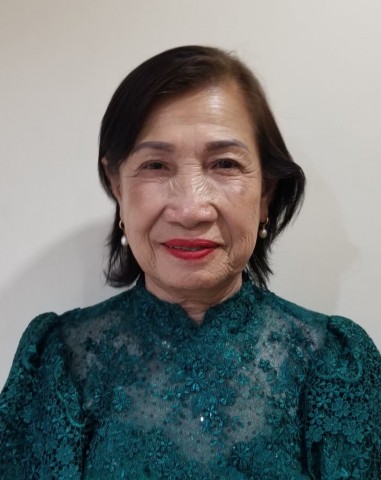 Mrs. Kimly Lim, the newly appointed WCH Country Director in Cambodia
For We Care for Humanity (WCH), Christmas is not only a glorious Christian holiday- a yuletide and gift-giving season, but also the birth of WCH Cambodia branch! December 25, 2020 was the day of the successful Memorandum of Agreement (MOA) signing between WCH Founder and President, H.M. Sultana Princess Maria Amor Torres and one of the revered philanthropists of Cambodia, Mrs. Kimly Lim. Set at the iconic hotel of Phnom Penh, Hotel Cambodiana, the said event was attended by various local women NGOs, government officials, visitors from the Philippines, the WCH Philippines Branch headed by its Country Director and Deputy, and different media and press.
Elated and proud, Sultana stated, "WCH's future in Cambodia is bright under the leadership of Mrs. Kimly Lim. She has a proven track record as a humanitarian activist and a passionate advocate of peace and women empowerment. She is a mother to all; I have no doubt that she will nurture WCH as much as she does to her own children."

MOA Signing witnessed by Mr. Vireakvitou, Dr. Dararath, local NGO's and delegates from Philippines
The newly appointed WCH Country Director Lim grew up in Kampong Som City (Sihanouk Ville Province) and has a master's degree in social science. After her father died during the war in 1952, she provided for the family, up to the extent of giving-up her education to help her mother raise her siblings in the middle of turmoil in Cambodia.
Kimly used her life adversities and sufferings as motivation to work harder not only for her family but for also for her countrymen. Seeing the situation of poverty, violence and inequality around her she vowed to make a difference especially in women and children's lives.
In 2001 she founded the Family Agricultural Development Community with the mission to uplift the lives of the poor families, provide livelihood, skills & vocational trainings on agriculture, water sanitation and protecting the environment, and to support women and children with education.
Mrs. Kimly is known for many humanitarian contributions, among that stand-out are her Peace and Development Projects: construction of schools, health center, village road, pounds, water wells, etc., which is amounting to USD 20,000 to 30,000 a year. She has been supporting at least 37 poor families to have normal living and well-being; she regularly supports more than 150 people with food and rice during Khmer New Year and Pyum Ben Ceremony which is also amounting to USD 30,000 each year. And as patriot, she assists during election as an observer to maintain peace and order.
In the past, Mrs. Lim has received the following awards and accolades:
Humanitarian Icon of Asia by G.O.D. Awards, 2019
Appointment as Advisor to the Ministry of Religion Affairs with the rank of equivalent to the Under Secretary of State by the Royal Government of Cambodia, 2019
Messenger of Peace by IWPG, 2018
Moha Serey Wath Medal from the King of the Kingdom of Cambodia, 2014
Medal of Muny Saphoan, the level of Moha Sena from the King of the Kingdom of Cambodia, 2007
When asked about her ultimate dream Kimly Lim says, "I dream for my country to have strong social and economic progress; for the Cambodian people to live happy, healthy and no poverty, and for the children to have quality education and become good citizen of the world. I dream for a peaceful world without discrimination, violence and inequalities."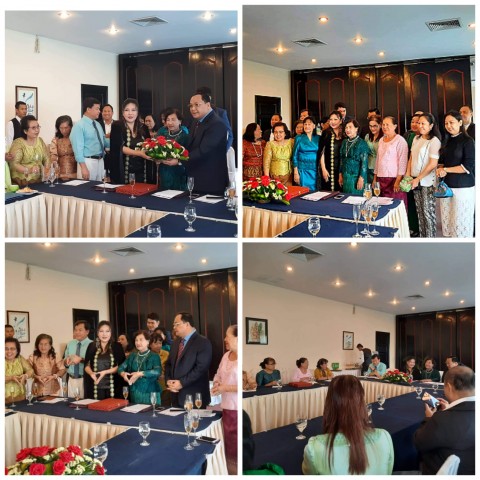 Media Contact
Company Name: WE CARE FOR HUMANITY
Contact Person: WCH Admin
Email: Send Email
Phone: 8185145756
Country: United States
Website: http://www.godawards.com