PVC Pipes Market, Business Opportunities, Leading Players, Overview, Industry Statistics, Revenue and Future Investments 2030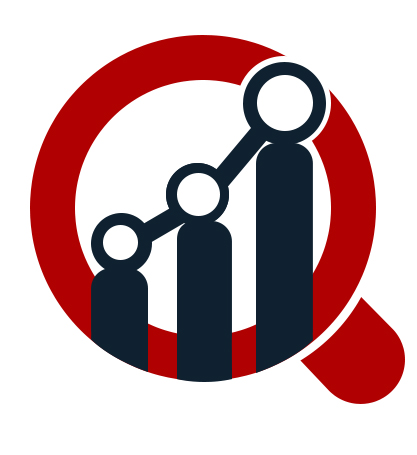 PVC Pipes Market Research Report: Information by Type (Post-chlorinated, Plasticized, and Unplasticized), Application (Sewerage, Plumbing, Water Supply, Oil & Gas, Irrigation, and Others), End Use (Agriculture, Building & Construction, Telecommunication, Others), and Region —Forecast till 2030
PVC Pipes Market Overview
PVC Pipes Market is expected to be valued at USD 87.15 Billion by the end of the forecast period, registering a CAGR of 5.79%. The market share was valued at USD 61.5 Billion during the historic forecast period.
PVC pipes are made by extrusion in various diameters, such as a solid wall or cellular core construction, and are used to replace traditional metal pipes. Traditional metal pipes are expensive to maintain and rust quickly. These issues can be avoided by using PVC pipes, which are corrosion-resistant, flame-resistant, easy to install, and inexpensive compared to other piping materials. Furthermore, these pipes have several advantages, including increased strength, durability, recyclability, chemical resistance, and environmental friendliness, making them ideal for a wide range of applications, including drinking water transportation, drainage systems, and the latest fire sprinkler systems. Because of these characteristics, these pipes can be used to replace wood, metal, concrete, and clay in a variety of applications. PVC (Polyvinyl Chloride) is the third-largest selling plastic after polyethylene and polypropylene. Sewers, water mains, drain-waste-vent, water service lines, irrigation, conduit, and other industrial installations are all examples of where these pipes are employed. In the construction business, pipes are used to transport sewage and wastewater from the building structure as well as main water supply lines. They are also utilized in interior plumbing to circulate water throughout the building's structure. These pipes are chosen in warm or cold water applications depending on the PVC variant type since they are entirely corrosion resistant and have a lower chance of succumbing to thermal expansion or contraction.
Read more details about report at: https://www.marketresearchfuture.com/reports/pvc-pipes-market-2618
Key players
The major key players in the PVC pipes market are China Lesso Group Holdings Ltd., Astral Polytechnik Limited, Polypipe Plc., Advanced Drainage Systems, Inc., Amanco, National Pipe and Plastics, Inc., JM Eagle Inc., NAPCO, Finolex Industries Ltd., and IPEX Inc. Growing awareness of clean water supply in rural areas and increased investments in developing regions are likely to fuel the expansion of the PVC pipes market.
Request for Sample Copy of Report: https://www.marketresearchfuture.com/sample_request/2618
Market Segmentation
Based on the type, the PVC pipes market is segmented into post-chlorinated, plasticized, and unplasticized.
Based on the application, the PVC pipes market is segmented into plumbing, sewerage, water supply, oil & gas, irrigation, and others.
Based on the end-user, the PVC pipes market is segmented into agriculture, building & construction, telecommunications, and others.
Based on the region, the PVC pipes market is segmented into Asia-Pacific, Europe, North America, Latin America, and the Middle East & Africa.
Have Any Query? Connect with Our Research Expert 24*7: https://www.marketresearchfuture.com/ask_for_schedule_call/2618
Regional Classification
Asia-Pacific holds the greatest PVC pipe market share of 45.6 percent, owing to its rapid industrialization and commercialization. Due to increased industrialization and commercialization, Asia-Pacific holds the biggest market share. Furthermore, the government's expanding investments in irrigation and water delivery infrastructure is driving up demand for PVC pipes in this region. China dominates the market since it is both the largest manufacturer and user of PVC pipes. With a market value of over USD 5000 million, Europe will have the second biggest market share in the global market. Pipes are expected to be in high demand in North America because of their numerous applications in agriculture and construction.
Table of Content:
TABLE OF CONTENTS
1 EXECUTIVE SUMMARY 13
1.1 MARKET ATTRACTIVENESS ANALYSIS 15
1.1.1 GLOBAL PVC PIPES MARKET, BY TYPE 16
1.1.2 GLOBAL PVC PIPES MARKET, BY APPLICATION 17
1.1.3 GLOBAL PVC PIPES MARKET, BY END USE 18
1.1.4 GLOBAL PVC PIPES MARKET, BY REGION 19
2 MARKET INTRODUCTION 20
2.1 DEFINITION 20
2.2 SCOPE OF THE STUDY 20
2.3 MARKET STRUCTURE 20
3 RESEARCH METHODOLOGY 21
3.1 RESEARCH PROCESS 21
3.2 PRIMARY RESEARCH 22
3.3 SECONDARY RESEARCH 23
3.4 MARKET SIZE ESTIMATION 24
3.5 TOP DOWN & BOTTOM UP APPROACH 24
3.6 FORECAST MODEL 25
3.7 LIST OF ASSUMPTIONS & LIMITATIONS 26
4 MARKET DYNAMICS 27
4.1 INTRODUCTION 27
4.2 DRIVERS 28
4.2.1 GROWTH OF THE CONSTRUCTION INDUSTRY 28
4.2.2 GROWING INVESTMENTS IN WATER & WASTEWATER TREATMENT AND WATER SUPPLY INDUSTRY 29
4.2.3 DRIVERS IMPACT ANALYSIS 30
4.3 RESTRAINTS 30
4.3.1 FLUCTUATING RAW MATERIAL PRICES 30
4.3.2 RESTRAINTS IMPACT ANALYSIS 32
4.4 OPPORTUNITIES 32
4.4.1 GROWING ADOPTION OF BIO-ATTRIBUTED PVC 32
Related reports:
https://www.marketresearchfuture.com/reports/magnesium-oxide-market-1983
About Market Research Future:
Market Research Future (MRFR) is a world-renowned market research company that offers a wide range of services, complete with accurate and precise analysis about diverse markets, sub-markets and target consumers. Our approach is a combination of extensive information and multiple data sources that help provide an exhaustive comprehension about the latest major developments to the client, in addition to future events and what measures and decisions to take on the basis of the same.
Our fast emerging market research firm is armed with an adept research analysts' team that focuses on gathering useful data and analytics in terms of economic and technological advances. Our proficient analysts conduct industrial visits in a bid to achieve reliable and accurate information from established market participants. One of our foremost objectives is to keep the client well-versed with all the lucrative opportunities as well as challenges surrounding various global markets. We offer step-by-step guidance to our clients, through consulting and strategic services, enabling them to arrive at a practical and effective decision.
Media Contact
Company Name: Market Research Future
Contact Person: Market Research Future
Email: Send Email
Phone: +1 628 258 0071
Address:99 Hudson Street,5Th Floor, New York, New York 10013 United States of America
City: New York
State: New York
Country: United States
Website: https://www.marketresearchfuture.com/reports/pvc-pipes-market-2618